I recently had the opportunity to speak to Shea Parton, CEO and Founder of Apolis Global Citizen, about a recent innovation partnership with Chivas Regal to create Studio Xaquixe, an artisan glass blowing collective tucked in the hills of Eastern Oaxaca, Mexico. The new collective will help support and grow their artisan community and potentially fuel a new platform for creative capitalism.
Tell us about the social initiative between Apolis and Chivas Regal to support Studio Xaquixe.
Every year Apolis travels to a destination where we partner with a local manufacturer to co-design an artisan product. This year we traveled to Mexico to explore a design opportunity for our brand to be the annual host of Chivas Regal's Art of Hosting Pack, which includes a bottle of Chivas Regal Scotch Whisky accompanied by glassware uniquely designed by a collaborating artist. The glass was manufactured in Mexico and they were looking for an innovative way to recycle the waste. We had an idea to utilize an artisan group to recycle the waste in unique ways to create a product that we could bring to market—and Studio Xaquixe was born.
Who supports the project and why?
Apolis, Chivas and the artisan group all passionately support the project. And the community has been incredibly supportive as well. Beyond that, the level of commerce is done independently through you and me supporting the Indiegogo campaign.
I'm sure you're familiar with the proverb:
"Give a man a fish and you feed him for a day; teach a man to fish and you feed him for a lifetime."
We found a lot of great fisherman but they don't have the right bait. We're hoping to change that.
We're brining back a lost art. In the last ten years, 75% of all glass blowing studios in Mexico have closed due to increased operation costs and competition from global brands who can benefit from economies of scale. This social initiative is looking to take steps to put a stop to this decline and help artisan communities such as Studio Xaquixe to grow their business. We're also teaching them (and ourselves, really) to think long-term—if we come to an artisan group with a single order then it could be counterproductive—so we're looking at long-term demand and identifying the biggest needs.
By working with retailers across the globe to stabilize a long-term order pipeline, and global consumer exposure that would otherwise be impossible for an organization of this size, we're creating a business strategy that ensures growth.
The community has been very supportive and views the initiative as a platform for other industries to learn from.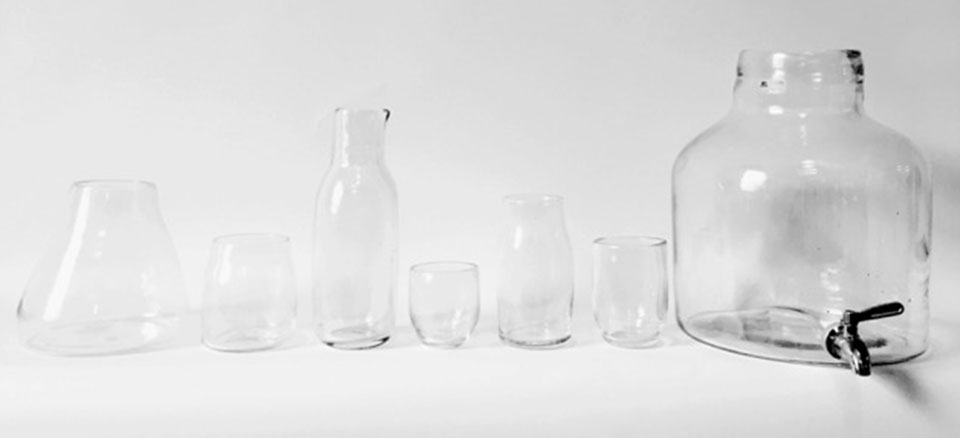 What does the project aspire to do?
We're teaching artisans how to fish, so to speak—providing them with the right bait and tools, and teaching them how to use them. The project will create the world's first artisan designer collaborative marketplace with the goal of giving artisans a better understanding of what's relevant to a larger market and to create an accelerated way to bring products to market. Design is paramount in the process. There's no need for more stuff, so products must be utilizable and needed day to day.
We're hoping to inspire bigger thinking. Big and small need to work together to make change. Large corporations and the small artisan world can benefit by working together. Bringing awareness that creative capitalism is a powerful tool that's much more than a marketing story. Through this business model we want to connect individuals from all walks of life who believe we desperately need to rethink the way we buy and sell.
Watch more about the project here:
How you can help:
From October 6th through November 14th 2015 we are introducing the first artisan + designer collaboration marketplace in partnership with Indiegogo. We need YOUR help to support one of the few remaining glass blowing studios in Mexico by partnering with us and pre-ordering our new collection of Apolis glassware.
Support the Indiegogo Campaign.
For more information about the Apolis Global Citizen Exchange visit their website. And for further details about the Chivas Regal and Apolis Global partnership visit The Venture.